Prof. Dr. Wolf Gero Schmidt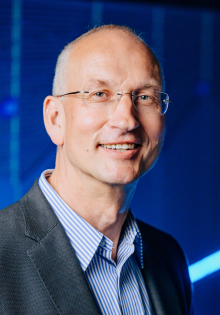 Research Interests

Energy materials for photoelectrolysis, photovoltaics, and batteries
Photonic materials for linear and nonlinear optics
Solid-state qubit systems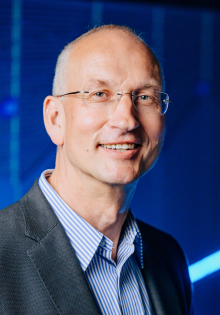 Education and Academic Career

2006

Full Prof (W3) in theoretical physics, Paderborn Univ

2005

Assoc Prof, Massey Univ, New Zealand

1999 - 2005

Member of Staff (BAT IIa, C1, W1)

Friedrich-Schiller-Universität Jena, Germany

2002

Habilitation, Jena Univ

2001

Adjunct Assistant Prof, North Carolina State Univ, USA

1997 - 1999

Postdoctoral fellow with J Bernholc, NC State U, USA

06.05.1997

PhD in physics with Friedhelm Bechstedt, Jena Univ

1994

Visiting researcher with WS Verwoerd, University of South Africa

1993

Visiting researcher with GP Srivastava, Exeter Univ, UK

1988 - 1993

Diploma studies in physics, Jena Univ

Awards und Fellowships

2007

Research Award, Paderborn University

2003

Outstanding Habilitation Award, Friedrich-Schiller-Universität Jena, Germany

1998

Rhode & Schwartz Outstanding Dissertation Award

Miscellaneous

Since 2018

Dean of the Faculty of Science

Since 2006

Gutachter: Alexander-von-Humboldt-Stiftung, Deutsche Forschungsgemeinschaft, Europäische Kommission, Fonds National de la Recherche Luxembourg

Since 2002

Journal Referee: Nature, Phys. Rev. Lett., other journals from APS, ACS, Elsevier, MDPI, Wiley, etc.

2016 - 2018

Vice Dean of the Faculty of Science

2010

Chair offer (W3) from Bielefeld Univ, declined

Scientific Engagement

Organisation of Scientific Events

Since 2011

International Advisory and Program Committee "International Conference on the Formation of Semiconductor Interfaces" (ICFSI 2013, 2014, 2015, 2016, 2017)

2019

Organizing Committee "IBS conference on Atomic Wires 2019"

2009

Organizing Committee ICFSI 2012

2005

Organizing Committee "Optical Spectroscopy of Thin Films and Interfaces"
Since 2018

Dean of the Faculty of Science

Since 2011

International Advisory and Program Committee "International Conference on the Formation of Semiconductor Interfaces" (ICFSI 2013, 2014, 2015, 2016, 2017)

Organisation of Scientific Events
Since 2006

Gutachter: Alexander-von-Humboldt-Stiftung, Deutsche Forschungsgemeinschaft, Europäische Kommission, Fonds National de la Recherche Luxembourg

Since 2002

Journal Referee: Nature, Phys. Rev. Lett., other journals from APS, ACS, Elsevier, MDPI, Wiley, etc.

2019

Organizing Committee "IBS conference on Atomic Wires 2019"

Organisation of Scientific Events
2016 - 2018

Vice Dean of the Faculty of Science

2010

Chair offer (W3) from Bielefeld Univ, declined

2009

Organizing Committee ICFSI 2012

Organisation of Scientific Events
2007

Research Award, Paderborn University

Awards und Fellowships
2006

Full Prof (W3) in theoretical physics, Paderborn Univ

Education and Academic Career
2005

Assoc Prof, Massey Univ, New Zealand

Education and Academic Career
2005

Organizing Committee "Optical Spectroscopy of Thin Films and Interfaces"

Organisation of Scientific Events
1999 - 2005

Member of Staff (BAT IIa, C1, W1)

Friedrich-Schiller-Universität Jena, Germany

Education and Academic Career
2003

Outstanding Habilitation Award, Friedrich-Schiller-Universität Jena, Germany

Awards und Fellowships
2002

Habilitation, Jena Univ

Education and Academic Career
2001

Adjunct Assistant Prof, North Carolina State Univ, USA

Education and Academic Career
1997 - 1999

Postdoctoral fellow with J Bernholc, NC State U, USA

Education and Academic Career
1998

Rhode & Schwartz Outstanding Dissertation Award

Awards und Fellowships
06.05.1997

PhD in physics with Friedhelm Bechstedt, Jena Univ

Education and Academic Career
1994

Visiting researcher with WS Verwoerd, University of South Africa

Education and Academic Career
1993

Visiting researcher with GP Srivastava, Exeter Univ, UK

Education and Academic Career
1988 - 1993

Diploma studies in physics, Jena Univ

Education and Academic Career